When it comes to enjoying sushi, it's not just about the fish and rice anymore. Elevating your sushi experience with the perfect wine pairing can take your taste buds on an incredible journey. Whether you're making your own sushi at home or indulging in your favorite sushi restaurant, the right wine can enhance the flavors and elevate your meal to new heights. In this article, I'll explore 10 exquisite wines that beautifully complement sushi, from light and crisp whites to sparkling delights. Get ready to embark on a culinary adventure that combines the best of both worlds: sushi and wine!
Contents of this article:
Pinot Gris/Pinot Grigio: A Delicate Dance of Flavors
My first wine on the list is Pinot Gris/Pinot Grigio, known for its crispness and refreshing acidity. This white wine variety offers subtle notes of green apple, pear, and citrus, making it a superb companion to sushi. Its light and zesty profile complement the delicate flavors of sushi rolls, allowing the fish and other ingredients to shine. The bright acidity of Pinot Gris/Pinot Grigio cleanses the palate between bites, leaving you craving for more.
If you're looking for a Pinot Grigio, consider exploring options from Italian regions like Veneto or Friuli-Venezia Giulia. They produce simply the best Pinot Grigio.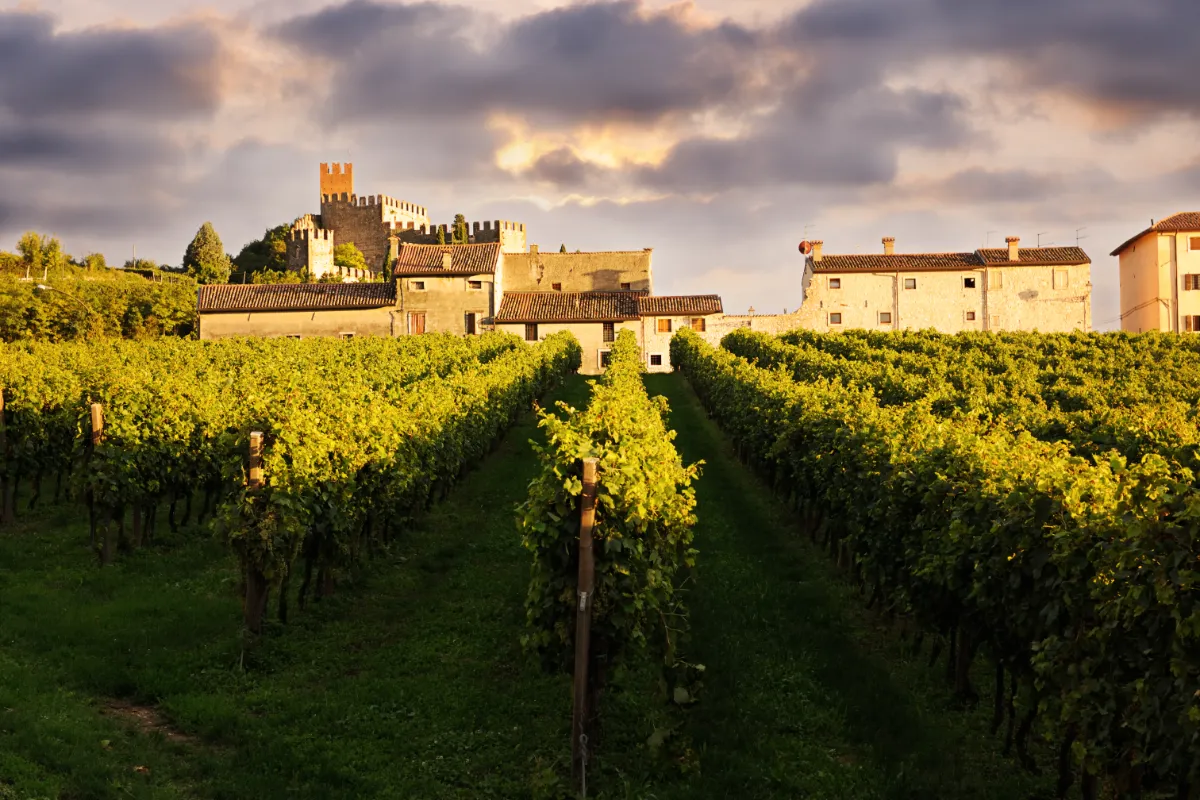 But Italy isn't the only place where fantastic Pinot Grigio is made. You can also find excellent vineyards in the United States that produce this delicious wine. California, Oregon's Willamette Valley, and Washington State all produce beautiful Pinot Grigio. It goes great with sushi.

And don't forget the Alsace region of France. Compared to the lighter Italian style, the wines here tend to be more full-bodied and complex.
Sauvignon Blanc: The Zesty Zing for Sushi
Sauvignon Blanc is a white wine renowned for its vibrant acidity and lively citrus notes. This wine's zesty character makes it an excellent partner for sushi, particularly when you're dealing with sushi rolls that feature ingredients like avocado, cucumber, or spicy mayo. The zingy Sauvignon Blanc provides a delightful contrast, enhancing the overall dining experience with its refreshing and invigorating qualities.
Sauvignon Blanc shines in various global regions. Marlborough, New Zealand, boasts vibrant tropical flavors, while France's Loire Valley offers crisp citrusy delights in Sancerre and Pouilly-Fumé. Bordeaux produces structured whites, and Napa Valley, USA, provides ripe fruit with cool nights. South Africa's Stellenbosch and Walker Bay showcase a mix of tropical and herbal notes, and Chile's Casablanca Valley brings bright acidity and citrus charm. 
Verdejo: A Hidden Gem in Sushi Pairings
Verdejo, a lesser-known white wine varietal, hails from Spain and is an absolute hidden gem when it comes to sushi pairings. This is actually one of my personal favorites. It boasts a unique combination of floral and herbal notes with hints of tropical fruit. The complexity of Verdejo adds an intriguing layer of flavor to your sushi adventure, making it an excellent choice for those looking to venture beyond the traditional.
Verdejo is prominently grown in the Rueda region in Spain. Rueda, located in the Castilla y León area, is recognized as the primary and best area for Verdejo production. The region's climate, characterized by hot days and cool nights, contributes to the development of vibrant acidity and aromatic qualities in Verdejo wines. The well-drained gravelly soils further enhance the grape's expression. Rueda Verdejo wines are known for their crispness, citrus flavors, and a characteristic hint of herbal notes, making this region the go-to destination for quality Verdejo wines.
Just thinking about it makes me feel like having a nice cold glass of Verdejo in my hand and a plate with delicious sushi 🙂
Chenin Blanc: The Sweet and Savory Harmony
Chenin Blanc is a versatile white wine that strikes a delightful balance between sweetness and acidity. Its natural sweetness pairs beautifully with sushi that includes ingredients like eel, sweet potato, or mango. This harmonious combination of sweet and savory creates a symphony of flavors on your palate, making Chenin Blanc an exceptional choice for sushi lovers.
Chenin Blanc, the globetrotter of white wines, takes center stage in diverse regions. In the enchanting Loire Valley, France, it unveils its magic in Vouvray and Savennières, offering a spectrum from dry to sweet. South Africa's Stellenbosch (my wife's favorite)and Swartland add their flair, turning Chenin Blanc into the local gem "Steen," with styles ranging from crisp to rich. Across the ocean in California, Clarksburg and Mendocino witness Chenin Blanc's comeback, while in New Zealand's Marlborough and Nelson, it adds a fruity twist to the country's wine repertoire.
Chardonnay: The Creamy Elegance
Chardonnay, with its rich and creamy texture, adds an elegant touch to your sushi experience. This white wine variety offers notes of butter, vanilla, and tropical fruit, making it an excellent match for sushi rolls featuring creamy sauces or ingredients like crab or lobster. The buttery smoothness of Chardonnay enhances the overall indulgence of your sushi feast
Embark on a Chardonnay odyssey and start in Burgundy, France, where Chardonnay finds its roots in the crisp minerality of Chablis and the opulence of Côte d'Or. Jump across the globe to California, where Napa Valley boasts buttery richness, and Sonoma offers a spectrum from crisp to fruity. Down under in Australia, Margaret River's Chardonnays are structured and mineral-driven, while New Zealand's Hawke's Bay surprises with rich complexities. From the Old World to the New, Chardonnay unveils its diverse charms in every sip! 
My personal favorite? I really love the big, fat, buttery Chardonnay that comes from Napa Valley. But I only have one glass of it at the end of my sushi dinner. Because the taste of that one glass of wine is the perfect way for me to finish off my sushi dinner.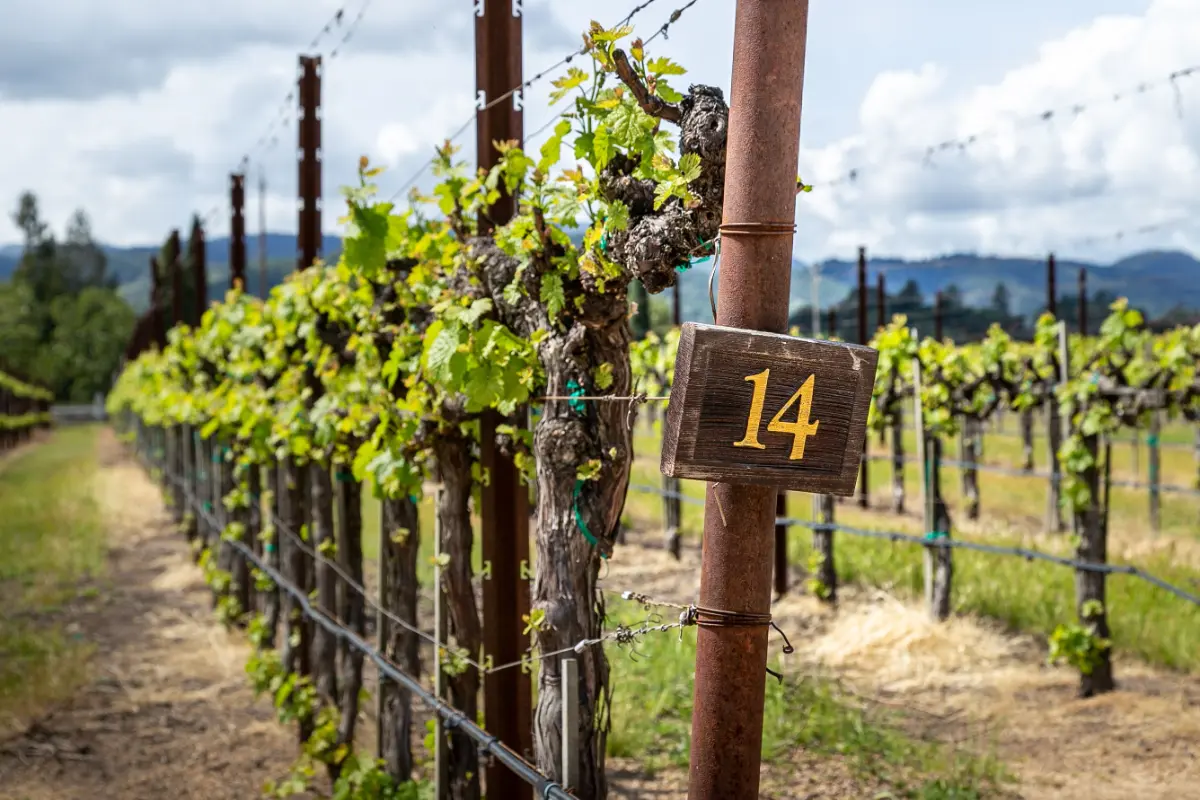 Gruner Veltliner: A Unique Austrian Pairing
Gruner Veltliner, an Austrian white wine, is known for its crispness and distinctive white pepper and green apple notes. This wine's unique flavor profile makes it an intriguing choice for sushi pairings. It works wonders with sushi rolls that have a hint of spice or herbal elements, adding a layer of complexity that surprises and delights your taste buds.

The best area for Grüner Veltliner is the Wachau region within the Danube Valley. Wachau is renowned for producing high-quality and expressive Grüner Veltliner wines. The region's unique combination of steep terraced vineyards, diverse soils, and a cool climate contributes to wines that are typically crisp, vibrant, and showcase a range of flavors from green apple and citrus to white pepper and minerality. Grüner Veltliner from Wachau often reflects the region's terroir and the grape's versatility, making it a standout choice for enthusiasts seeking a distinctive white wine experience combined with delicious sushi.
Viognier: The Floral Elegance
Viognier is a white wine celebrated for its aromatic qualities, boasting fragrant floral notes and flavors of stone fruit. This wine's elegance complements sushi rolls featuring ingredients like shrimp, scallops, or even sushi with a tropical twist. The floral undertones of Viognier add a touch of sophistication to your sushi soirée.
I tasted my first Viognier in South Africa, where I was on vacation with friends. On the first evening they brought me a bottle from the house of Babylonstoren and I was immediately hooked.
However, in the enchanting hills of Condrieu in the Northern Rhône Valley, France, Viognier reigns supreme, crafting wines with peachy perfection. Across the ocean in California's Central Coast, especially Paso Robles, Viognier dances between fruitiness and acidity, revealing notes of stone fruit and honeysuckle. Down under in Australia's Barossa Valley, Viognier basks in the sun, offering a luscious blend of tropical fruit flavors. From the Mediterranean warmth of Languedoc-Roussillon to the cool elegance of Washington State, Viognier paints a aromatic masterpiece in every glass. Cheers to the diversity of Viognier!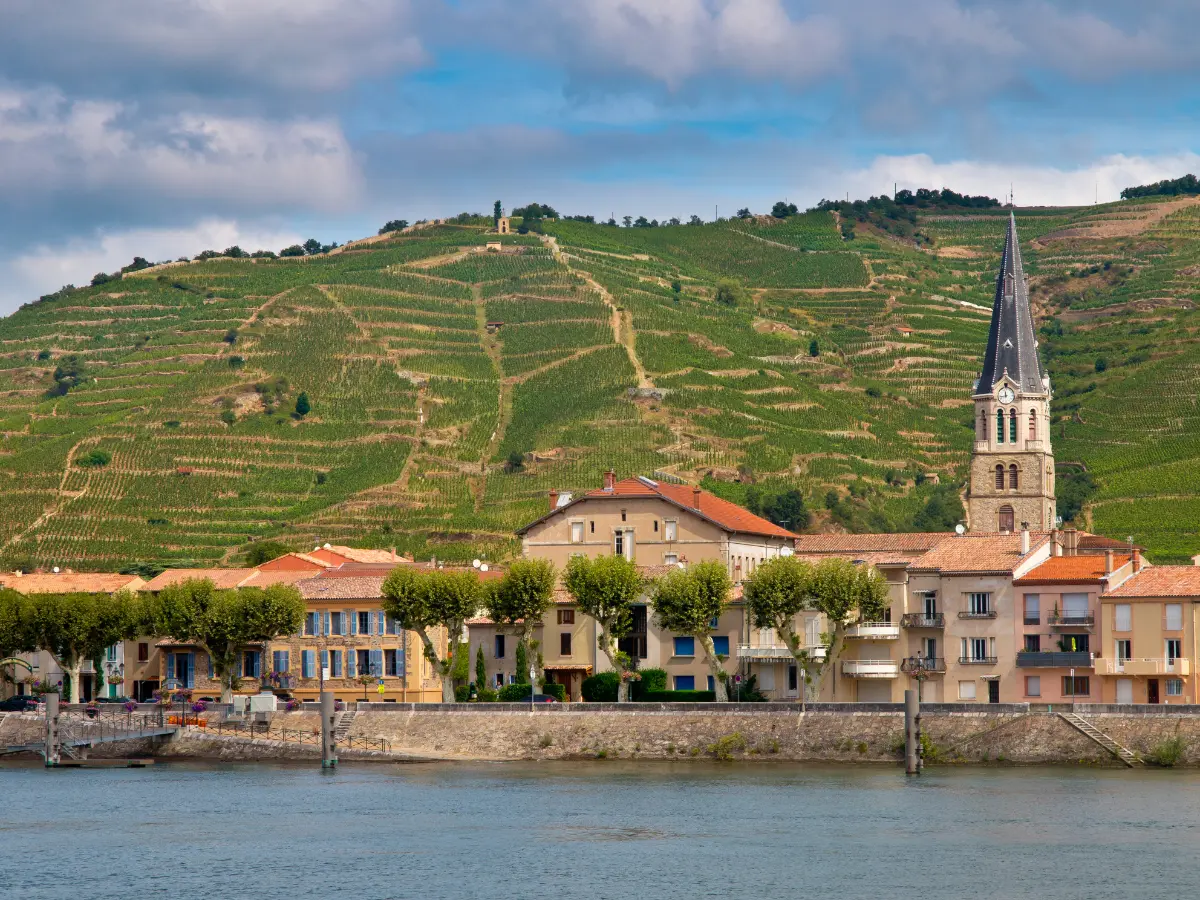 Dry Riesling or Off-Dry Riesling: A Touch of Sweetness
Dry Riesling or off-dry Riesling provides the perfect balance of sweetness and acidity. Its slight sweetness enhances the flavors of sushi while the acidity keeps your palate refreshed. This versatile wine adapts well to a variety of sushi styles, making it a reliable choice for any sushi pairing adventure.
Champagne, Cava, and Prosecco: Bubbles and Bites
No sushi celebration is complete without a touch of effervescence! Champagne, Cava, and Prosecco are sparkling wine options that add a layer of sophistication to your sushi experience. The bubbles cleanse your palate, and the wine's crispness complements the sushi's textures and flavors. Whether you're celebrating a special occasion or simply treating yourself, these sparkling wines are a delightful choice.
When I host a nice sushi dinner for my friends, I like to start with a delicious glass of champagne. We just enjoy the intense bubbles together before indulging in all the delicacies from the sea.
My personal favorite is Veuve Clicquot. Should you ever want to visit the Champagne region, don't forget to visit the cellars of this famous champagne brand. The tour of Veuvel Clicquot's cellars is a fantastic experience.
But also try the incredibly tasty rose champagne from the small winehouse G. Tribaut à Hautvillers. A glass of their rosé champagne pairs beautifully with salmon sashimi. Simply delicious!
Dry Rosé: A Splash of Color and Flavor
Last but not least, don't overlook the charm of a good dry Rosé when enjoying sushi. Its vibrant color and refreshing taste make it a fantastic choice for sushi pairings. The bright acidity and subtle berry notes of dry Rosé complement a wide range of sushi, making it a versatile and enjoyable option for any sushi lover. Especially during summertime! I just love a good glass of Rosé together with a beautiful piece of Nigiri Salmon.
Let's embark on a global rosé and sushi adventure! Provence, France, steals the spotlight with its pale, elegant creations, while Tavel in the Rhône Valley opts for deeper hues and fuller bodies. Languedoc offers a diverse rosé spectrum, from light and crisp to robust and flavorful. Bandol, a Provencal gem, crafts structured rosés with aging potential. Tuscany surprises with Sangiovese-based vibrancy, and across the ocean, Sonoma County in California delivers a diverse range of crisp and vibrant rosés. Whether you crave the delicate or the daring, the world of rosé has a glass waiting just for you!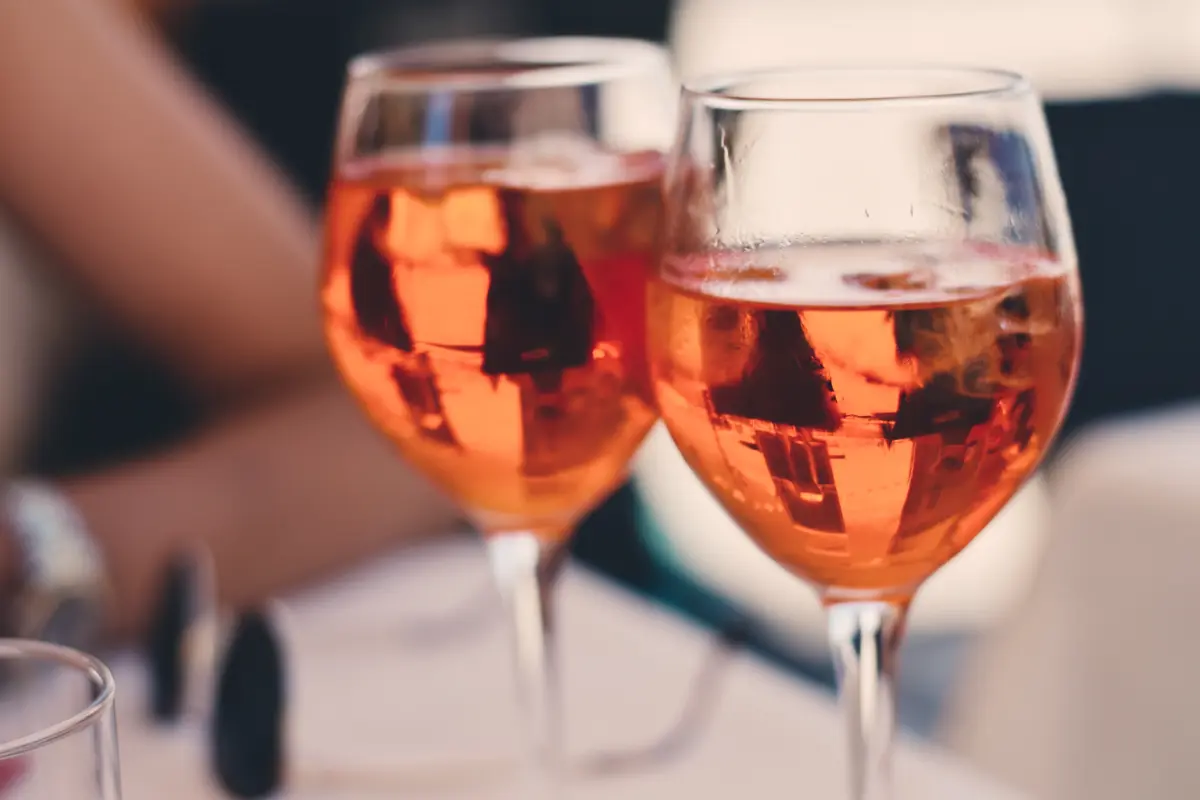 Conclusion best wine with sushi:
In the world of culinary adventures, the combination of wine and sushi is a match made in heaven. Whether you're making your own sushi at home or dining out at your favorite sushi restaurant, these 10 wines offer a diverse range of flavors and characteristics to elevate your sushi experience. From the crisp and clean Pinot Gris to the elegance of Champagne, there's a perfect wine waiting to complement your favorite sushi rolls. So, next time you're craving sushi, don't forget to grab a bottle of wine from this list and embark on a flavor-filled journey that tantalizes your taste buds. Cheers to the best of both worlds: sushi and wine!
PS: In fact, you won't see any red wine anywhere in my article. Simply because I personally find the taste too strong for the delicate taste of sushi. But, that is my personal opinion….try it for yourself if you are a lover of delicious red wine!